B Eyre & Son Ltd – our history in brief
B Eyre & Son Ltd is the Ford Dealer in Tattershall, Lincolnshire, UK.
Four generations of the Eyre family with over 60 years of continuous experience as official Ford dealers, with a commitment to provide family business values.
Serving the motorist for over 65 years, supplying high quality vehicles, service and peace of mind.
Bertie Eyre (08/12/1909 – 24/03/2008)

Bert was born in New York (Lincolnshire) during December 1909 into a farming family. He left Wildmore School when he was fourteen years old and started work as a grocer's boy for Mr Grainger at New York stores. Mr Grainger was a very tall man and meticulous about his books and business which proved to be a good example for Bert when he went into business for himself. From management of the Mareham Le Fen shop Bert took up an appointment with the London and Manchester insurance company, covering a large area of the county on his rounds. Called into service during world war II he joined the 17 Squadron Royal Air Force spending two years in England before being posted to India and Burma, then on his return he spent nine months at Stamford before being discharged. After the war Bert took a weekend off and then started work again for the the insurance company but his interest was in motorbikes and cars and combined with his MT experience in the services this encouraged him to start a first self drive and car hire business at New York. This successful enterprise was then extended into a Taxi service from which it was only a short step to selling cars. In 1952 Bert moved the business to a rented garage in Tattershall, renting the garage from the "Peoples Refreshment Houses Hotel" better known as the Fortescue Arms. When it was put up for sale Bert had little choice but to borrow the money and purchase it all or risk losing the premises. After running the Fortescue Arms for a while it was soon sold on while adjoining properties were purchased over a period of time including the old carriage buildings then a sweet shop with a single car garage followed by the old Fire Station that still contained the old horse drawn fire engine. Bert was appointed Ford Dealer for the area in 1958. A couple of years after taking the garage in Tattershall, Bert, wife Molly and son Ted moved into the Old Rectory on the High Street where Bert became an active member of the community being on the Parish Council and a member of the Royal British Legion, both of which he became Chairman, he was on the board of managers at Clinton Park primary school, a governor at Gartree secondary school and a trustee of the Tattershall Bede Houses. On a sporting side Bert liked motorsport, tennis, and Cricket where he travelled down to the Oval cricket ground on one occasion only to see Bradman out for a duck. In later times Bert's interests were the local stocks and shares group and Horse Racing. Bert did not fully retire until into his mid 80's and still came across to the office into his 90's while he lived out his retirement until he passed away on Easter Monday 2008.
Edward(Ted) Eyre (29/10/1933 - Retirement)
After leaving School in New York Ted began work as a Tailor at a gents outfitters called G.R. Edwards and Company in Red Lion Street Boston. When he was 18 he went into the National Service which he did for 4 years until his return when he was 22. Upon his return his father Bert had started the car business in Tattershall so he decided to join him doing a variety of jobs including taxi driving, Hospital car service, working in the spares department, invoicing and car valeting, anything that needed doing. As the business grew later on his main job became the buying and selling of cars from the car sales department before taking control of the business overall as his father Bert took a less active roll. Ted's main sporting interest was Golf which he played 3 times a week at one stage while he led a busy social life through the Round Table followed by the Over 41 Club and Rotary. Now finally retired he spent over 55 years in full time work since joining the company and still occasionally calls in.
Stuart Eyre (31/10/1961 - Onwards)
After leaving Gartree Secondary School in Tattershall at the age of 16 in May 1978 Stuart became the 3rd generation of the Eyre family to join the company starting as an apprentice Motor Vehicle Technician, becoming fully qualified a few years later. With the exception of a couple of years car valeting and learning the car sales ropes in the middle Stuart spent 11 to 12 years in the service department. After this he spent a few months as Parts Manager when the position became vacant until a replacement could be found as with Bert now approaching the age of 80 it was necessary to join the car sales department on a full time basis. Stuart is still in car sales having become Dealer Principal some time ago overseeing the whole business.
Adam Eyre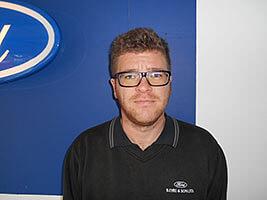 After leaving Gartree Secondary School in June 2005 Adam became the first half of the 4th generation to join the company starting as an apprentice and completing 4 years in the service department, becoming fully qualified before going into the parts department for the next 5 years. In the first half of 2015 Adam transferred to the Sales department as a car sales executive.
Luke Eyre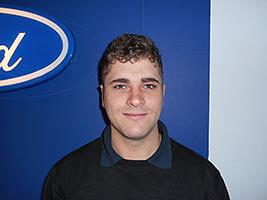 After leaving Gartree Secondary School in June 2007 Luke became the second half of the 4th generation to join the company starting as an apprentice in the service department, becoming a fully qualified Motor Vehicle Technician and MOT tester. As well as these duties Luke also works in service reception jointly responsible for the daily running of the service departme